Coron located in the northern tip of Palawan province. It is arguably the most beautiful part of Palawan, which was voted multiple years in a row as the Best Island in The World by Travel + Leisure readers.
This beautiful place has much to offer, from the serene mangrove forests to the mesmerizing limestone formations. You will be mesmerized by the beauty that is awaiting you under the sea in Coron – beautiful corals, shipwrecks from the World War II in the 1940s, and dugong, the mermaids of the sea too!
Here's a list of thing not to be missed if you are visiting Coron:
With all the beautiful sceneries and views awaiting you, island hopping in Coron tops our list of activities to do in Coron. Going for an island hopping tour is the best way to explore all of the amazing beaches and lagoons in the area. 
You may either rent a private boat and create your own itinerary for a day trip, or join a group Island hopping tour organized by licensed local operators. Tours usually starts in the morning where you will gather at the point at Coron pier before boarding the "bangka", the local boat with outriggers on both sides. Lunch is included, and the tour typically finishes and around 4pm where they will drop you off at the same pickup point.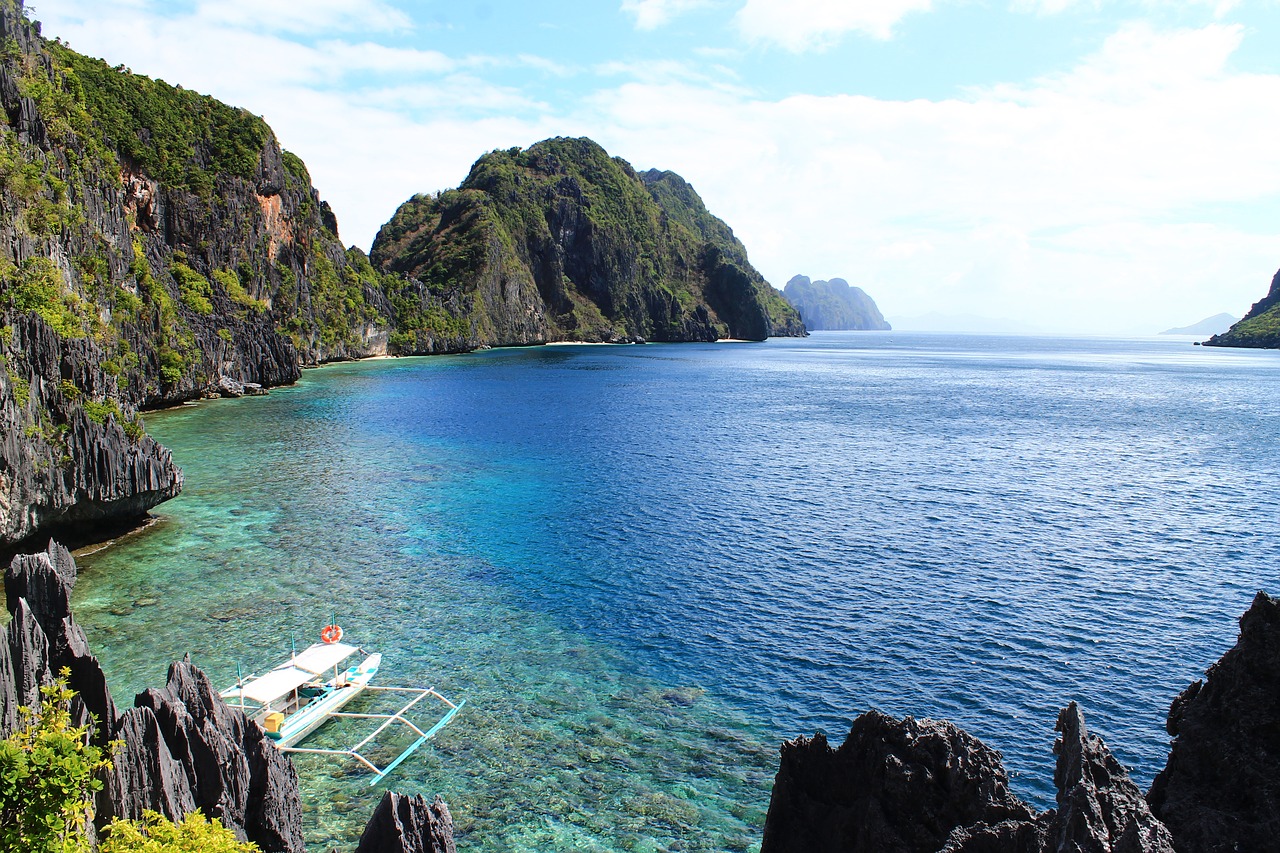 2. Swim and Snorkel in Twin Lagoon
Twin Lagoon is absolutely spectacular so make sure to include this in your island hopping tour. When you look at the island hopping tours menu in Coron town, make sure to pick one that includes this as one of the stop.
As the boat reaches the Twin Lagoon, you will be docking at the first lagoon while the second lagoon is hidden from view. The twin lagoons are separated by a narrow cliff. During low tide, you can easily swim under it. While during high tide you can use the wooden steps provided, or if you feel adventurous and can do a short underwater swim under it. I promise you, the view is breathtaking!
Wearing of life vests is obligatory in the lagoon – aside from the safety factor, I find it comfortable as it allows me to just float, snorkel, and take in the beauty of the lagoon.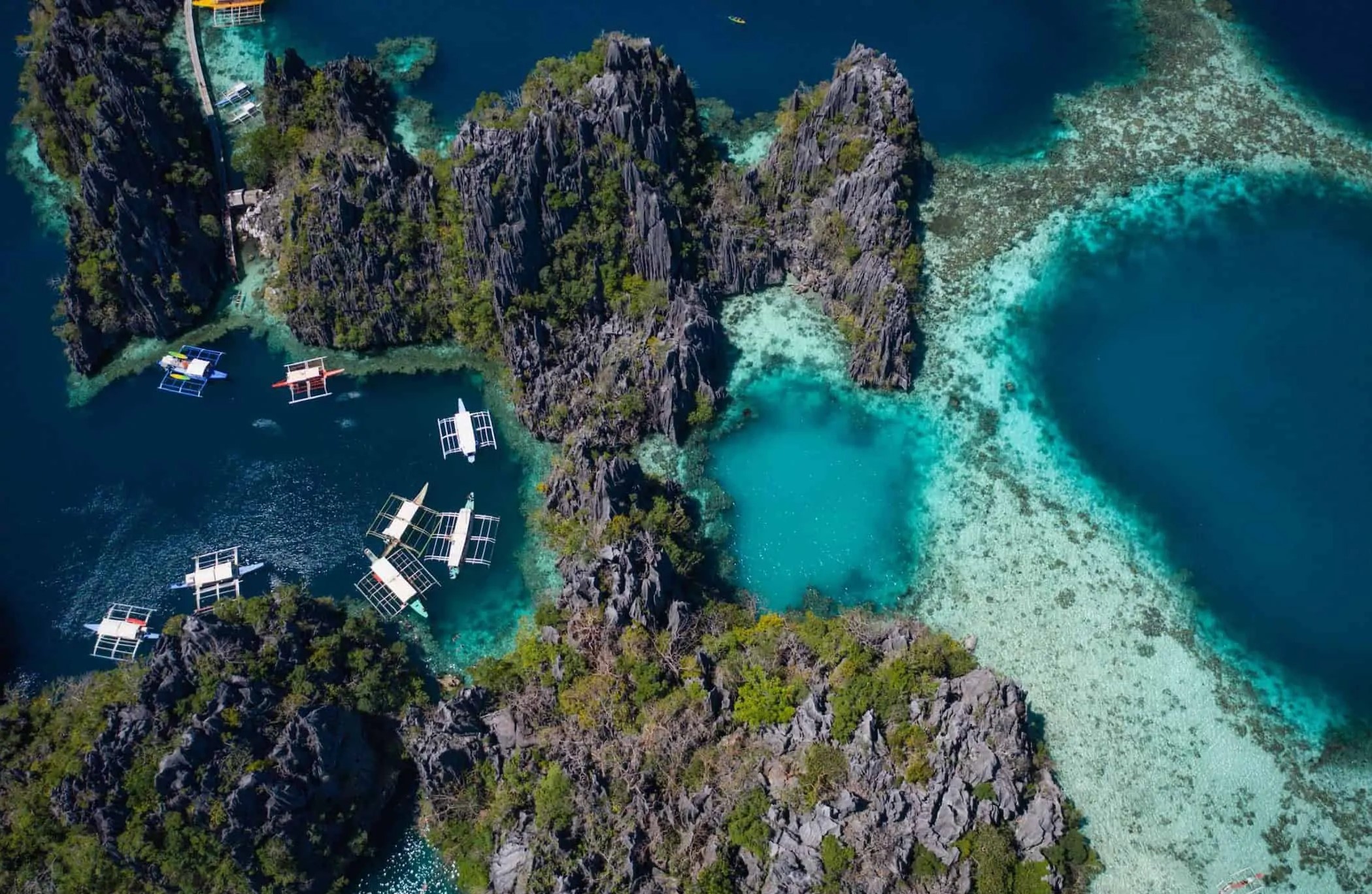 3. Swim and Snorkel in Kayangan Lake
Kayangan Lake is one of the iconic places in Coron. There are a total of 8 lakes in Coron, and only 2 are open to public access, and Kayangan Lake is one of them. From the point where the boat docks, it takes about 10-15 minutes of hiking to get to the lake. Be sure to wear comfortable shoes (wet shoes with rubber soles worked for me) as the steps can be pretty rough. Halfway through the hike, there's a viewing deck overlooking the lagoon. This is probably one of the most photographed view in the entire Coron. You'll be amazed by the magnificent beauty of the scenery.
On reaching the Kayangan Lake, you can enjoy swimming and snorkelling in its crystal clear waters surrounded by karst and limestone formations.
4. Wreck Diving Around Busuanga Island
It was in the midst of World War 2 when the US Navy discovered a Japanese supply fleet docked in Coron bay, and subsequently launched an attack to sink the ships on 24th September 1944.
This day in history has made the Coron Bay a haven for wreck diving, arguably the best in Southeast Asia. Many of these wartime wrecks now lie within reasonable depth and the conditions are good for diving on most days all year round.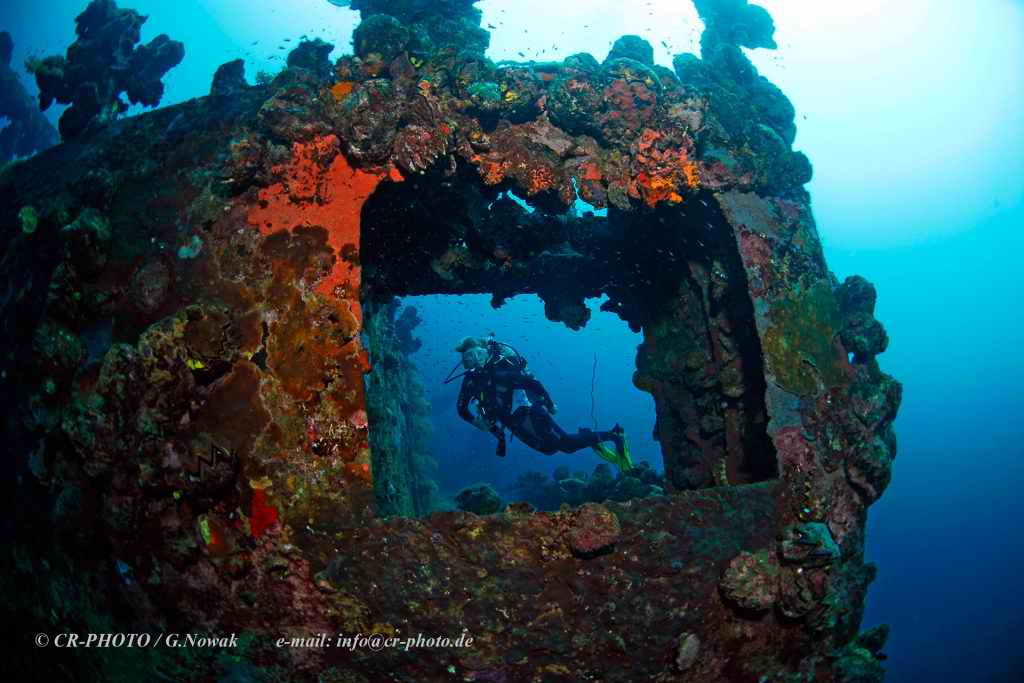 5. Dugong Watching with Dugong Dive Center
Coron is also the home of the beautiful dugong, also known as the sea cows. These gentle giant has an average lifespan of 70 years and can grow up to 3 meters in length and 420kg in weight.
You can join a full day eco-tourism excursion with the renowned Dugong Dive Center. For the past 25 years, they have been working with conservationists, biologists, as well as international documentary crews to educate people about this endangered species of magnificent marine mammal. I also wrote about my experience diving with the dugongs.
6. Visit the Calauit Safari Park
Calauit Safari Park is another great destination to visit when you are in Coron. You will experience close encounters with the animals – 10 meters distance from the giraffes and 5 meters distance from the zebras. This will definitely give you "Africa feels" and such great way to see these creatures up close and personal. The giraffe feeding is the highlight of the trip for me.
Land travel from Coron town to Calauit Safari Park takes about two hours, while the boat ride takes only 5 minutes. Normally safari tour starts very early in the morning. It is advisable to go as early as 6am since the animals – especially the giraffes can be fed only in the morning until early afternoon. Make sure to bring sunblock and umbrella for it will be scorching hot! Once you reach the park, riding a jeepney (local vehicle) is the best way to roam around to save time and energy. Keep in mind that the safari island is 3,700 hectares big!
This Safari Park was a project of the late President Marcos, built in the late '70s, with some animals imported all the way from Kenya. Now if you cannot make it directly to Africa, then Calauit Wildlife Sanctuary is your best shot.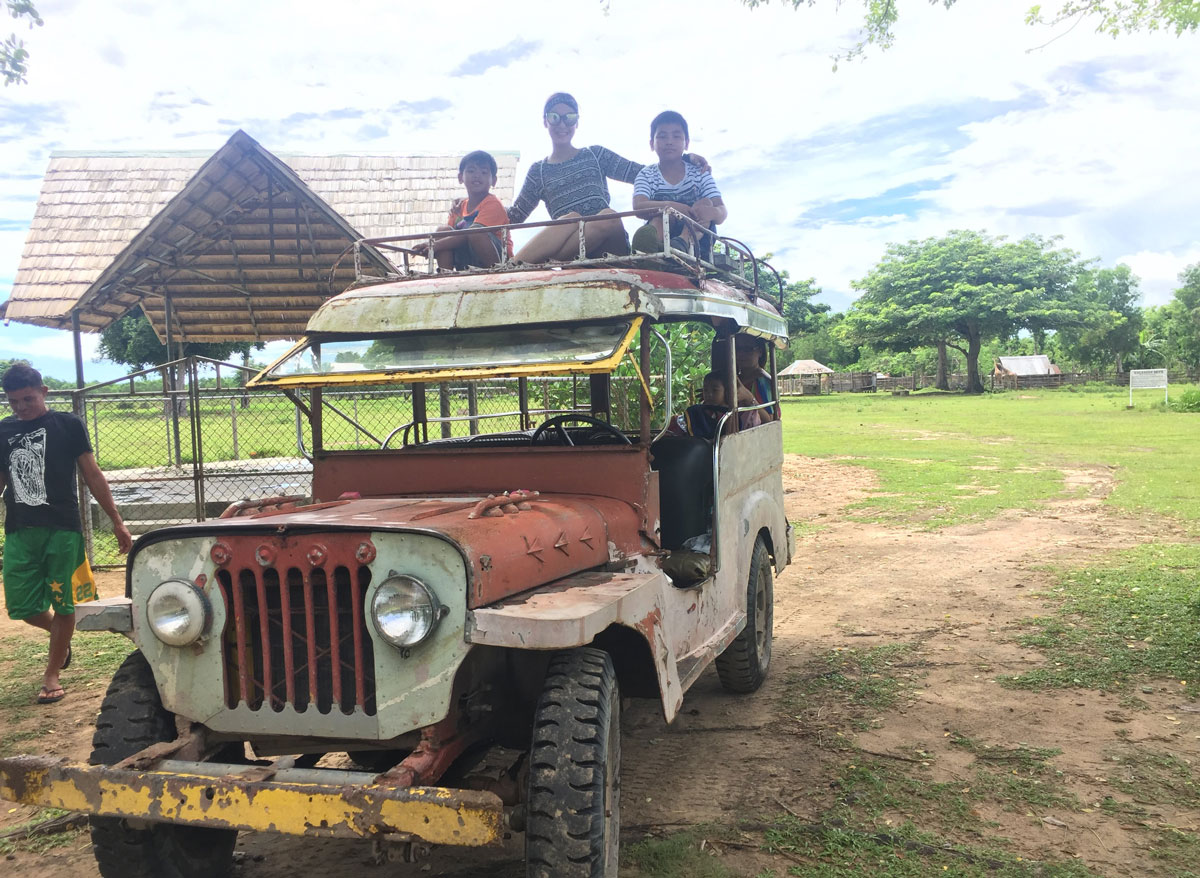 Mt. Tapyas is the most popular sunset viewpoint in Coron town. You will have to hike 721 steps to reach the giant cross at the summit. It is not going to be an easy hike for most average people, so be sure to pace yourself. It's going to be hot and sweaty, may be a good idea to bring water and towel with you.
If you want to catch the sunset, I would recommend starting your hike at 4-5pm to make it up before the sun starts setting. At the summit, you will witness a picturesque view over Coron. It is definitely worth the hike.
8. Try Fun Activities in Royal Island Watersports
Complete your Coron getaway with Royal Island Watersports' parasailing and clear kayak experience across Coron's crystal clear waters. If you are an adrenaline junkie, you might want to try jetski, banana boat ride, flyfish and bandwagon. It's a daring, thrilling, and an experience you'll never forget.
Make a booking on their website.
9. Chill at Coron Harbor Square
Recently open bar in Coron, Coron Harbor Square is built over the water and offers a great view of the Coron Bay. DJ's here plays good music, perfect place to end the day and chill while having scrumptious dinner and refreshing drinks. Visit the their Facebook page Coron Harbor Square.
10. Relax at Maquinit Hot Springs
After an exhausting yet fulfilling fun tour in the beautiful islands of Coron, wouldn't it be nice to soothe the aching muscles by immersing your body in warm water? The natural salt water spring really helps ease muscle pains.
Maquinit Hot Spring is a 30-minute drive from Coron town. You can hire a tricycle for a round trip ride. Another fun way to get there is by renting a motorbike. Best time to go is around sunset.  Definitely a great place to take a break and relax.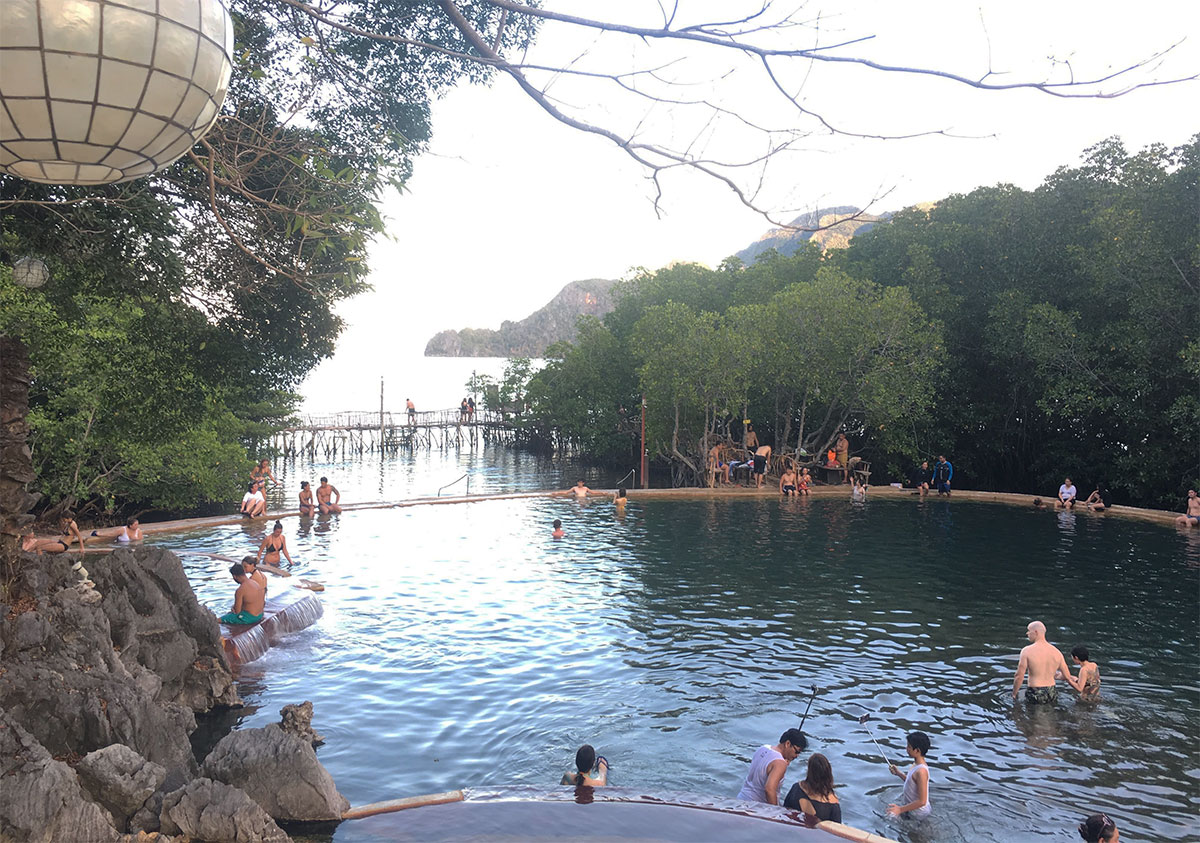 The natural beauty of Coron and its endless possibilities of fun and adventure is something to be experienced – truly a magical paradise!
Like this blog? Share it!