You definitely heard the destination not too far from the Metro… surf town, La Union. A place where Manileños travel for a quick weekend of fun, entertainment, sports, food and let's not forget, the beautiful sunset by the beach! It wouldn't take you too much time to really savor your time here, as long as you know what to do, so here are lists on how you can spend your entire day in a surf town, San Juan, La Union.
1. Visit Instagram worthy local cafes
A 4–5-hour drive can be tiring even with no traffic. What better way to start your day in La Union but to visit some local cafes? Say goodbye to those multinational chains of coffeehouses and roastery and enjoy the serene freshly brewed coffee with a stunning view, music of the waves, and a conversation with eccentric baristas.
If you haven't heard of these two cafes in a surf town, then you're definitely missing out! There are actually more, but Clean Beach and El Union are worth the mention and tease.
Address: 134 Beachfront, MacArthur Highway, Brgy. Urbiztondo, San Juan, 2514 La Union
Business hours: Open Daily; 8am-9pm
Address: MacArthur National Highway, San Juan, La Union
Business hours: 8am to 6pm daily; Wednesdays off
There is a saying from whoever it was that "Breakfast is for champions." To fuel up your day and start your grind you have to eat a scrumptious meal (don't worry you'll burn it fast). On this list, I will proudly introduce you to Barefoot and their baby Masa Bakehouse by Barefoot. Their menu is glorious! From the classic breakfast adobo, to their Mediterranean selection of shakshuka, and a western twist of French toast topped with bacon or berries or both. This place is truly a breakfast haven.
Address: San Roberto Street, Ili Sur, San Juan La Union
Business hours: 9am to 4pm; Thursdays to Sundays
Address: San Roberto St, San Juan, La Union
Business hours: Baking Bread Wednesday to Sunday; 9am to 5pm
We can't let this part be missed out on during the trip. Get yourself a taste of adrenaline and enjoy success when you first stand on that board. It's a unique feeling of enjoyment. The instructors are all certified, so put your mind at ease and trust in the process of learning this water sport. It's not every day that we can brag about how brave we were doing this!
Here are some local schools you can check out.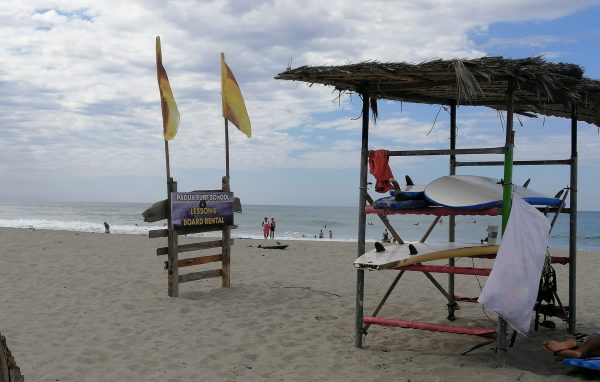 4. Try out the food spots
If you've heard of it then you must try it. A trip is not complete without trying the food spots. Who would've thought that this prime area for tourism also has "karinderya/s" which is a local eatery selling and serving affordable viands for the masses?
Not just that, but you would find quite a few hole-in-the-wall diners. The selections are endless, and you might not be able to try everything on a single trip. Here's a few to start you off with:
6. Play with the Beach Dogs
They are friendly, adorable, and very playful. Who could resist the cuteness of a dog's smile while wagging its tail to introduce itself? The dogs of La Union can be your company during your sandy walk along the beach or if you just want to laze around under the sand. The gentle creatures will surely let you pet and play with them.
A simple tip if you find a dog named "Pogi" you should definitely try to bury him under the sand with his head up, he will love you for it.
The most relaxing thing to do is find your perfect spot and wait. The sound of the waves, the feel of the sand, a coffee or beer on your hand while enjoying the view as the sun goes down.
This is the ultimate way to end your day and if you're lucky enough there would also be music playing near you as you enjoy the sunset's afterglow. The color that stretches through the horizon could only be captured by the eye; I don't think any camera would do justice by the serene beauty of this view.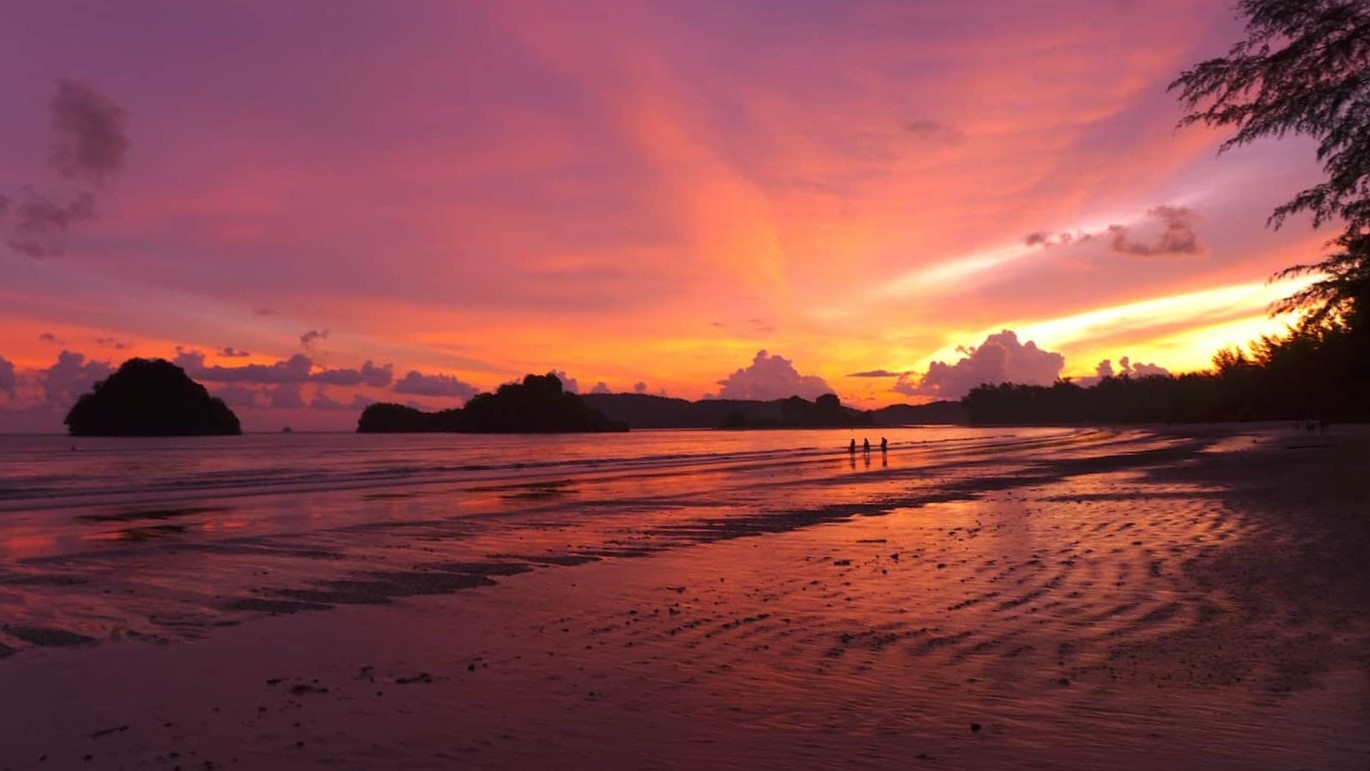 Like this article? Share it! 🙂